A contractor in Carlsbad asked: Can the new TECH Clean California heat pump HVAC rebates be combined with GoGreen Home Energy Financing?
GoGreen Home: The answer is YES! As you may have heard, TECH Clean California has just relaunched their incentives for heat pump HVAC systems: $1,000 per system for single-family households converting over from their gas furnace. (For households installing multiple mini-split systems, the cap is $2,000.)
The best part is that TECH rebates can also be layered with other rebates. Use The Switch Is On Customer Search Tool to help your customers find incentives and programs they may be eligible for, or use the Contractor Search Tool to find out what incentives are accessible for you. Incentives are available on a first-come, first-served basis.
Check out the example below to see how project costs, both monthly and in the long term, can be significantly reduced by layering TECH's new rebates with GoGreen Financing.
Example: A customer in Culver City looking to replace their gas furnace with a heat pump HVAC and new duct sealing may currently qualify for the TECH heat pump HVAC rebate.
(In addition, some customers may also be eligible for a federal tax credit of up to $2,000. While that does not reduce the upfront cost of the project, it can save the customer money on taxes later, when they file their taxes for that year — so don't forget to mention it!)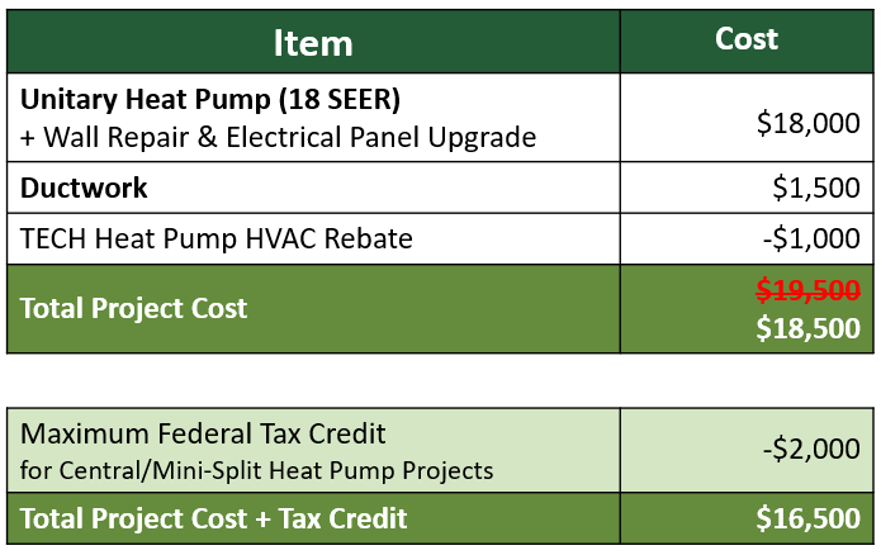 Should your customer need financing, GoGreen Home is a great option for layering with TECH incentives. Combining the two can make your customer's monthly payments more affordable and save on interest: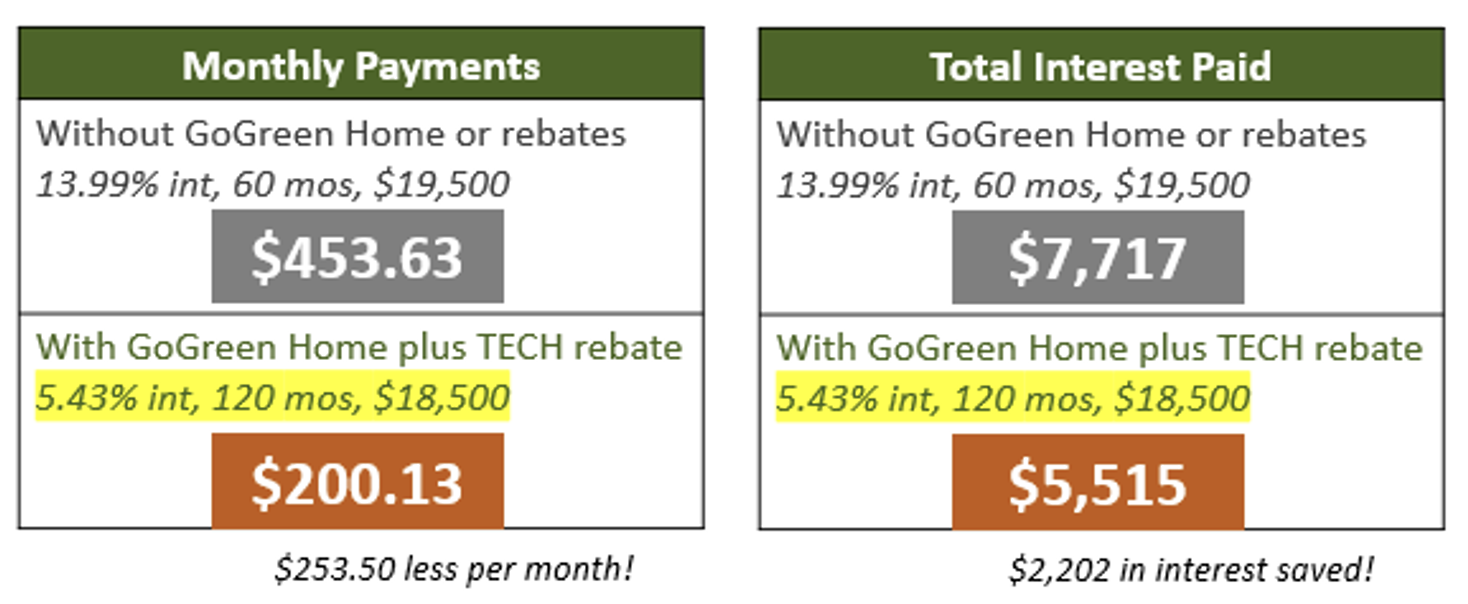 *Estimated monthly payments based on national average interest rate in February for unsecured loan from a credit union (source: CUNA), which typically carries a max term of 60 months, and February average interest rate for a 120-month GoGreen Home loan.
Combining TECH rebates with GoGreen Financing in the example above can save the customer more than $250 per month on payments and $2,200 over the life of the loan!
TECH rebates require enrollment in the TECH Contractor Network. To enroll as a TECH contractor so you can start taking advantage of rebates and closing more deals, please visit the Tech Contractor Support Center.